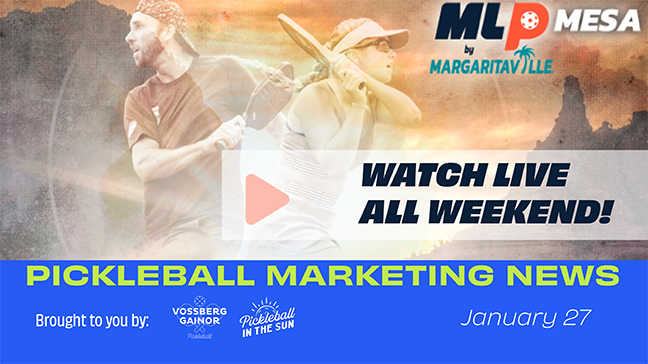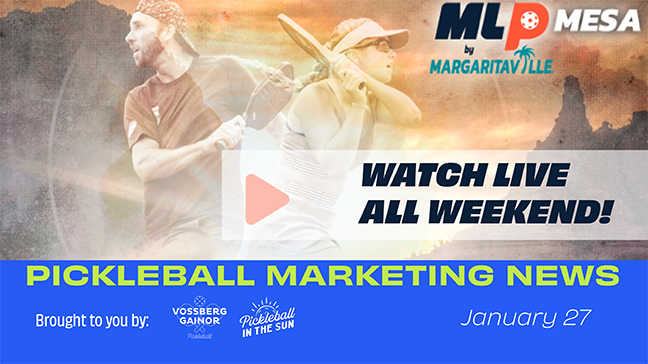 The first event for Major League Pickleball by Margaritaville is here! Live from Mesa, Arizona, both Premier and Challenger teams will compete for the Championship Trophy.
For a full list of the team rosters and to watch live all weekend, visit MajorLeaguePickleball.net.
Congrats to Ponte Vedra's own, and Pickleball in the Sun's, Olivia McMillan on making it to Championship Sunday with Rob Cassidy, Michelle Esquivel and Spencer Smith of the Utah Black Diamonds!
Be sure to watch them compete against the Bay Area Breakers on Sunday, January 29th.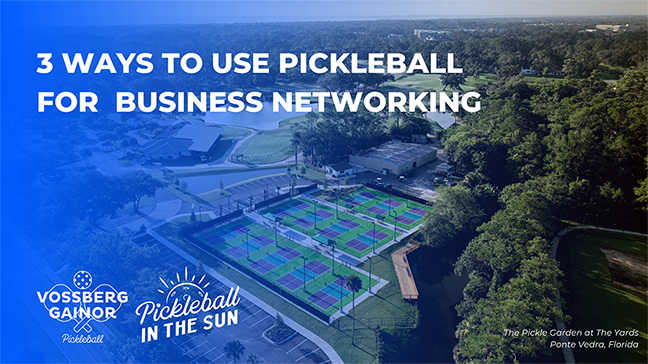 Pickleball is not only America's fastest-growing sport, it is also one of the best tools to use for business networking. Due to the social nature of the game, how easy it is to learn how to play, and the fact you can jump in on a game with strangers at your nearest courts, it can quickly grow your business networking circle and create a sense of community for your employees. 
We were recently contacted to setup a virtual event to create a fun and engaging workshop for their team members. This is an incredible way to build a sense of community, introduce your team to the sport, the history and how to get started playing, including learning about Pickleball in the Sun's recommended pickleball destinations to plan your next vacay or company outing!
Check out our 3 Ways to use Pickleball for Business Networking and feel free to contact me for details on setting up a Virtual Pickleball Event for your company.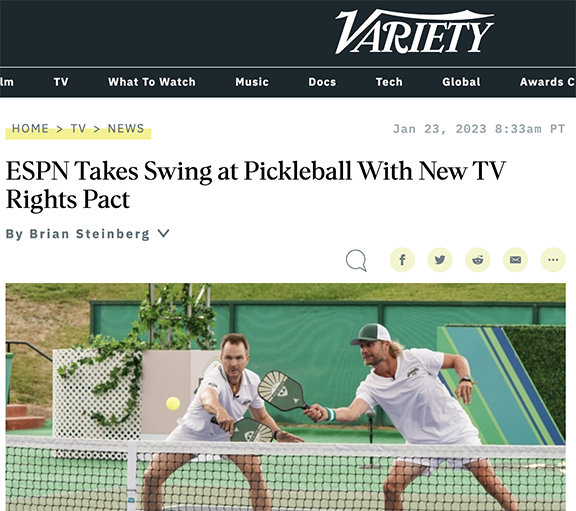 ESPN Takes Swing at Pickleball with New TV Rights Pact
By Variety's Brian Steinberg – ESPN wants to dip its paddle into the world of pickleball.
The Disney sports giant said Monday that it struck a wide-scale rights deal with the Association of Pickleball Professionals that will have ESPN2 broadcast eight, one-hour event recap shows and ESPN+ stream more than 200 hours of live coverage of eight events from the APP's annual tour. Read more…
The pickleball revolution: how a game for all ages became one of the world's fastest-growing sports
The Guardian's Sam Wollaston is recruited to play pickleball and talks about the growth of the sport in England, where Pickleball England is aiming for 25,000 members by 2025. I think they can shoot for a higher goal! What do you think? Read more…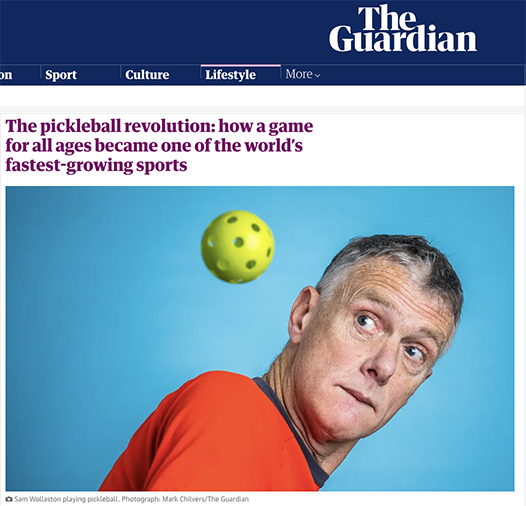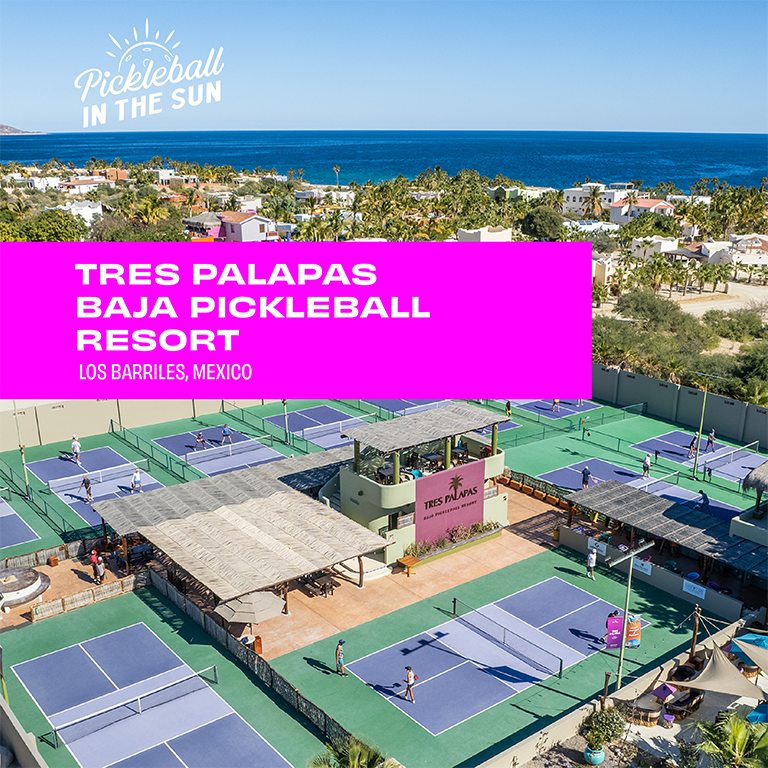 Pickleball in the Sun: Mexico Style
Take a trip down the pristine Pacific Coast with Pickleball in the Sun as we travel to Baja California Sur, Mexico to take in the undeniable beauty of Tres Palapas, the premiere Baja Pickleball Resort. Read more on PickleballintheSun.com …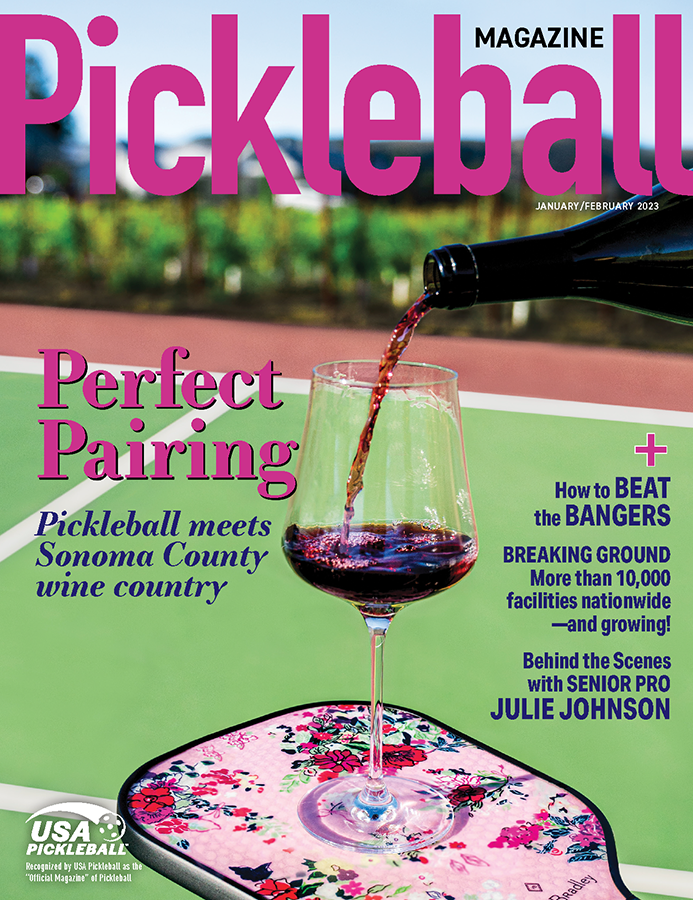 Pickleball Magazine's January/February 2023 Issue
The latest issue of Pickleball Magazine has arrived! Pickleball meets Sonoma County winey country, behind the scenes with Senior Pro Julie Johnson, and our Premier Pickleball Destination feature on Tres Palapas Baja Pickleball Resort. Read the full issue…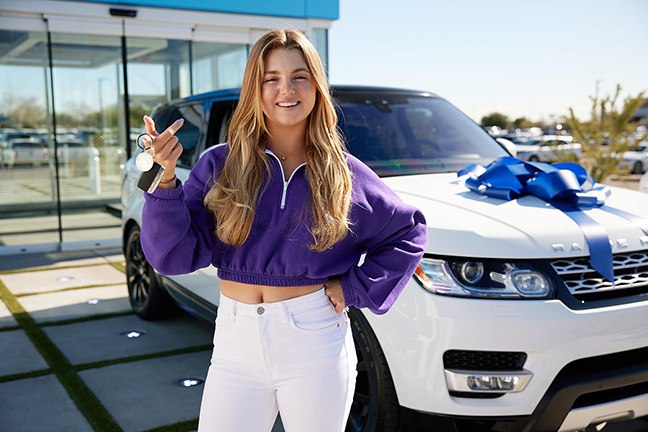 Carvana Gifts Anna Leigh Waters a New Car for 16th Birthday!
When you're the #1 pickleball player in the world, and Carvana comes in as the title sponsor of the The Carvana Professional Pickleball Association (PPA) Tour, you get the surprise of a lifetime and gifted a Range Rover for your "Sweet 16"! Check out Anna Leigh Water's Instagram video of the exciting surprise with her parents, Leigh and Stephen Waters.
Happy 16th Birthday Anna Leigh! You have an incredible year ahead…
Major League Pickleball's Steve Kuhn Talks to TMZ about Lebron Bringing Billions of Eyes to Pickleball
Basketball's King apparently has the Midas Touch when it comes to pickleball too … 'cause Major League Pickleball founder Steve Kuhn tells TMZ Sports LeBron James' recent investment in the league brought BILLIONS of eyeballs to the sport!!! Read more…

Pickleball in the Sun to Benefit The Villages of Hope
Follow @PickleballintheSun this weekend as Action News Jax's Mike Buresh and Marithza Ross compete in The Hope Cup to benefit The Villages of Hope, supporting women survivors of human trafficking. Mike and Marithza will be playing on Sunday at 11am at The Pickle Garden at The Yards in Ponte Vedra, Florida.
The weekend's Pickleball forecast from Action News Jax: 



For more information about becoming a featured pickleball brand of the week, pelase email [email protected].