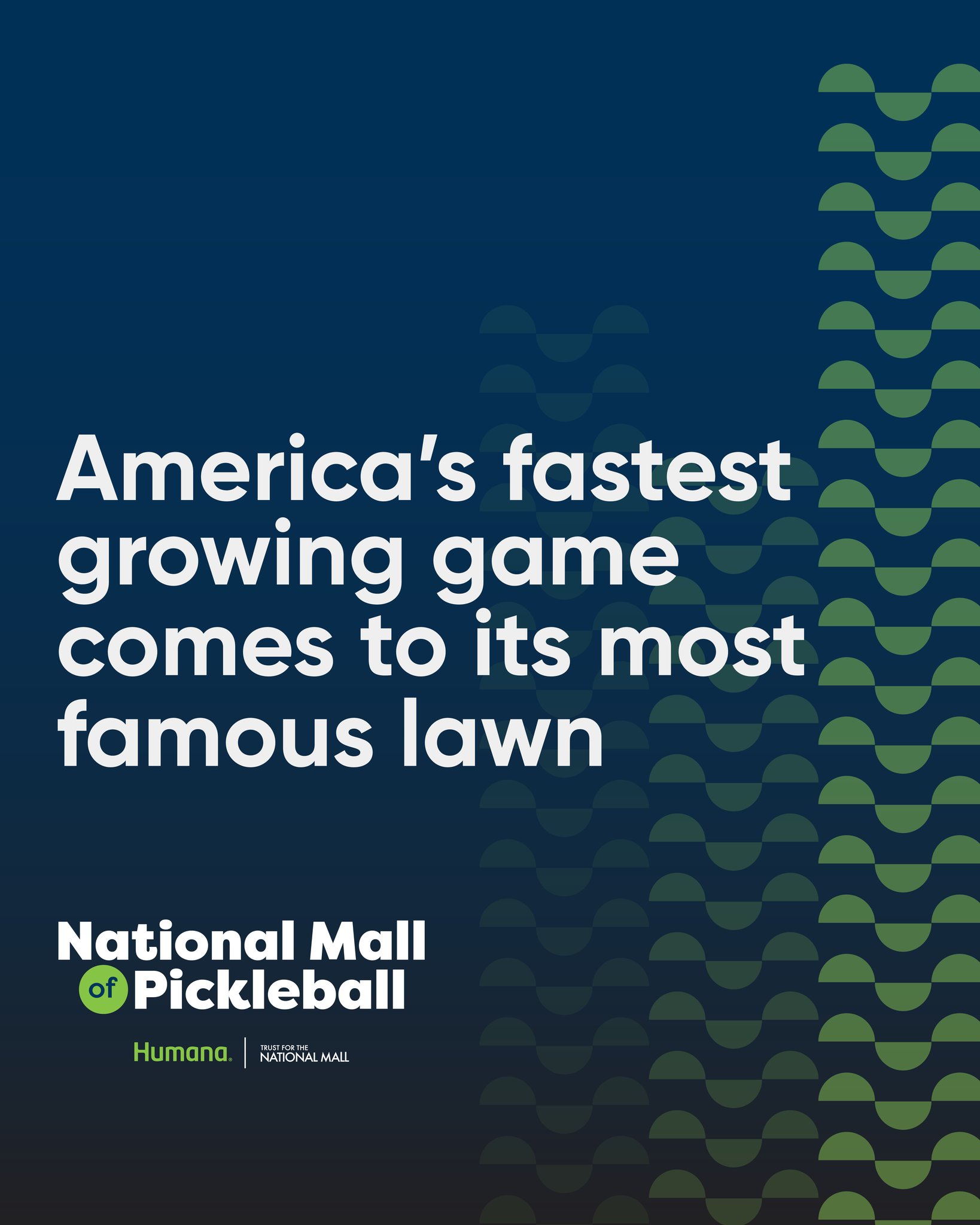 For nearly the past year, I've truly enjoyed creating this Pickleball Marketing Newsletter each week. It's become a valuable avenue for me to reconnect with former marketing colleagues and clients who are deeply involved in brand activations within the fastest-growing sport in America.
Among these agencies is GMR Marketing, a firm that played a pivotal role in shaping my experiential marketing career. I had the privilege of contributing to remarkable programs alongside some of the industry's most esteemed marketing leaders.
Today, I'm excited to share a remarkable collaboration between Humana and the Trust for the National Mall, aimed at bringing Pickleball to the heart of the National Mall.
From September 28th – 30th, nine temporary pickleball courts will grace the JFK Hockey Fields, adjacent to the Lincoln Memorial Reflecting Pool.
This three-day extravaganza is entirely free and designed for public participation. Attendees can look forward to an array of engaging programs, including celebrity matches featuring the likes of Katie Couric and Rob Riggle, on-site pickleball lessons and clinics, exhibition matches with Major League Pickleball's D.C. Pickleball Team, an "in the kitchen" cooking demo with Tiffany Benjamin, and much more.
"At its core, Humana is committed to championing seniors, promoting healthy and active lifestyles, and fostering social connections," said Bruce Broussard, President and Chief Executive Officer of Humana. "We are excited to bring pickleball—an accessible, inclusive and friendly sport—to one of the most special places in our country where everyone, regardless of background, has the opportunity to connect, be active, and live their healthiest life."
The reservations for court time and clinics are already full, but visit their website for more details about all of the free events that are open to the public and view the full schedule of events below.
This pop-up event serves as a stellar illustration of how brands can leverage pickleball to align with their core values and cultivate community engagement. It exemplifies a creative and strategic approach to marketing and brand development, leaving enthusiasts eagerly anticipating future events hosted by Humana.
Pickleball at the National Mall Schedule of Events