Happy Friday! Welcome to this week's edition of "Pickleball Marketing News," brought to you by Vossberg Gainor and Pickleball in the Sun. Subscribe on LinkedIn and dive into this week's issue: 
Right when you thought your holiday decorations were right up there with Clark Griswold's, then Jamie Foxx, pickleball fanatic and founder of The Best Paddle, posts an Instagram video that shows something that no one on this earth has ever seen before. A 40-acre mountain view estate completely decorated with breathtaking, Christmas lights, and the grand finale of the lights display ending on the best part, his 3 pickleball courts that he calls "The Best Paddle Compound" lit up brighter than Margo's shiny silver suit.
There wasn't an official contest, per say, but we award Jamie with the Best Pickleball Court Holiday Lights Display. If you have one that can beat it, please send us the drone footage.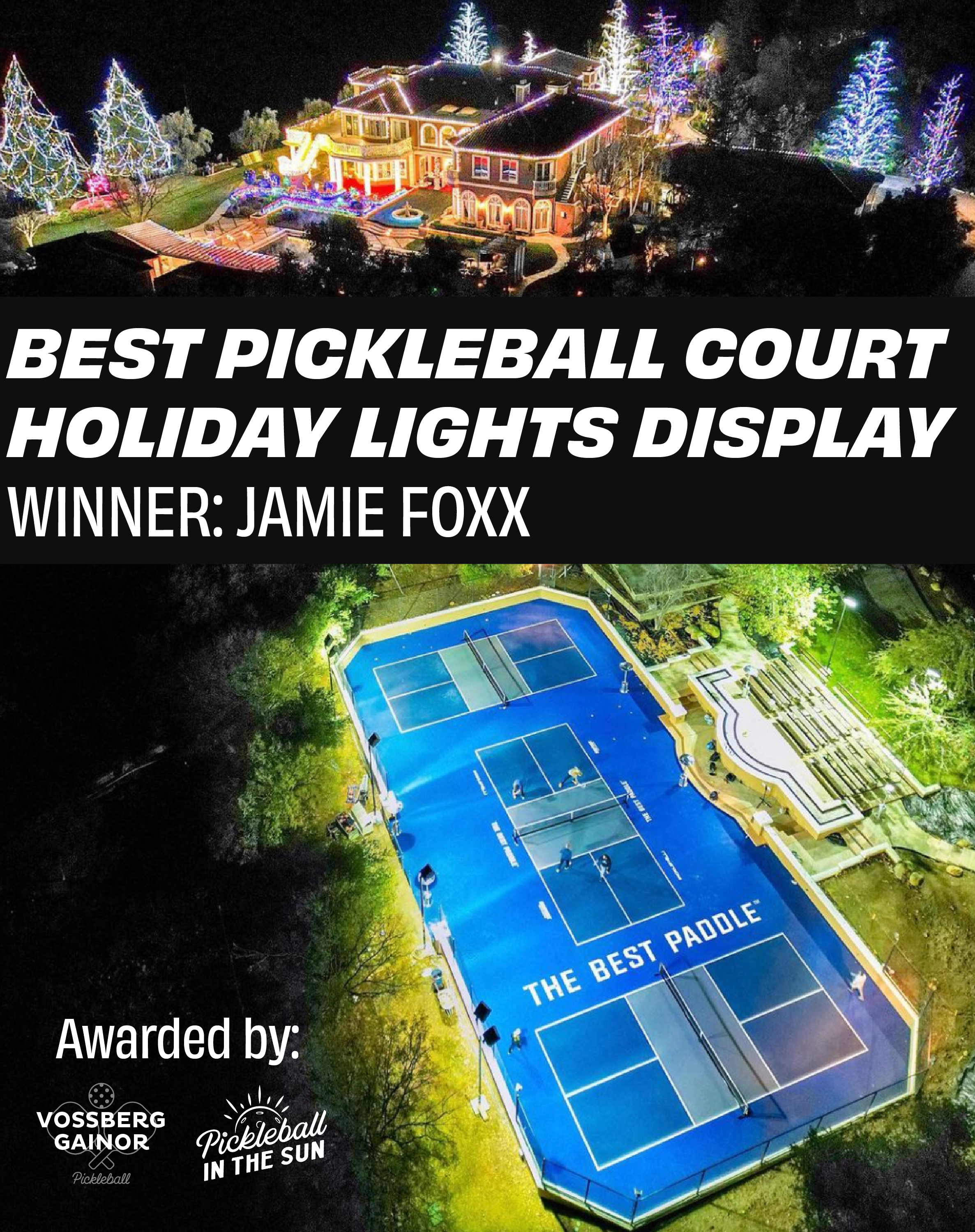 Watch Jamie's drone footage on his Instagram Channel that shows off his incredible estate that is home to the The Best Paddle Compound, making us all jealous we don't live at the foxxhole.
IN THIS WEEK'S PICKLEBALL MARKETING NEWS:
The Galentine's Day Pickleball Tournament hosted by celebrity gals
Pints and Paddle bringing the taproom to the courts in Minnesota
Pickleball players banned from NYC park
Premier Pickleball Destination: Mauna Lani, Auberge Resorts Collection
Pickleball in the Sun Holiday Gift Guide to get your gifts in time for the holidays
National Pickleball League announces a team format tour for Pro Players 50+
Minto US Open Pickleball Championships Sweepstakes to win the perfect pickleball getaway
Nettie Pickleball Co. paddles now available at Dick's Sporting Goods 

SPONSOR OPPORTUNITY: GALENTINE'S DAY PICKLEBALL TOURNAMENT HOSTED BY CELEBRITY GALS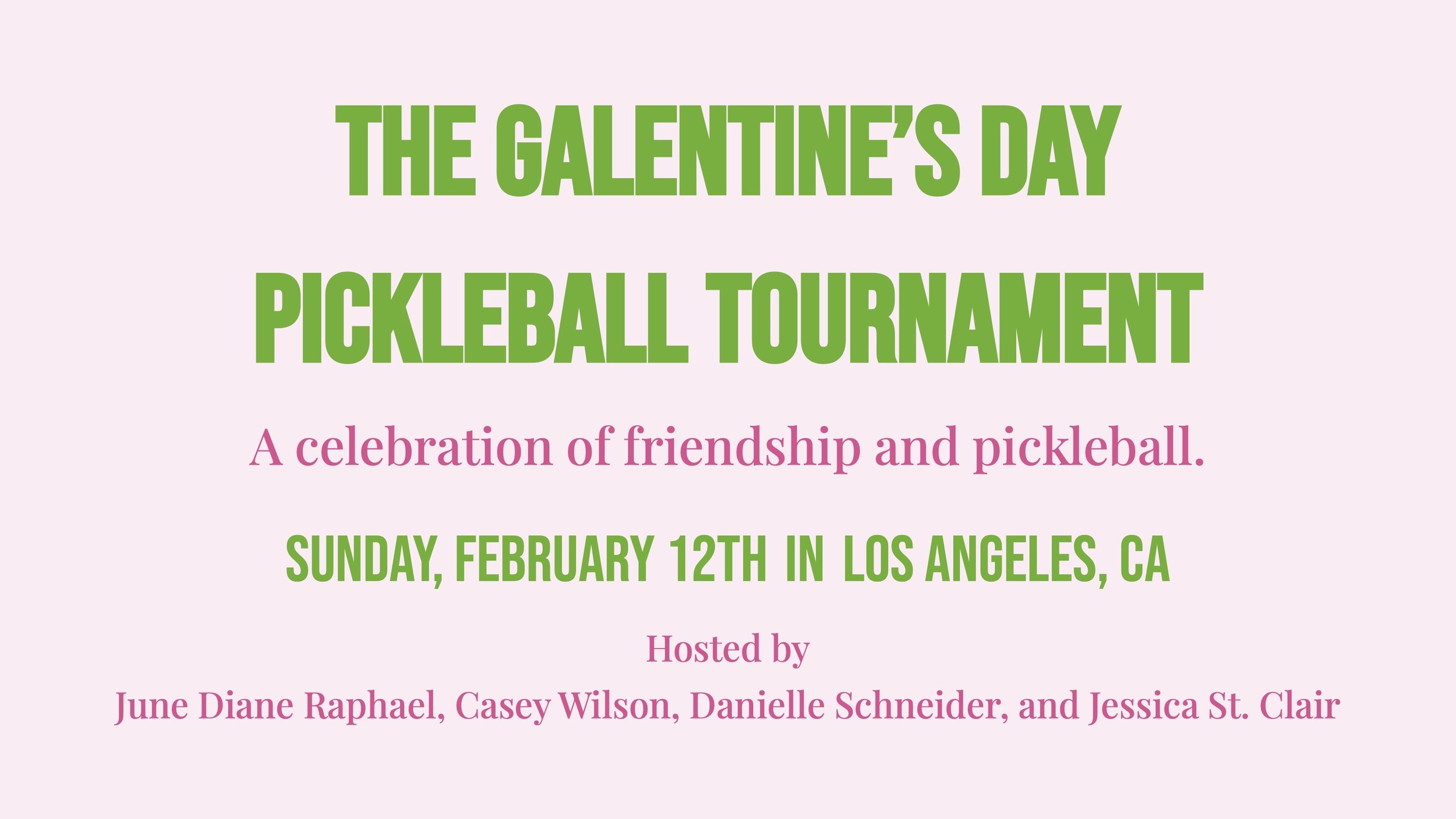 If you watched Stephen Colbert's Pickled, you saw one of my favorite actresses, June Diane Raphael, making us all laugh as she competed for the Colbert Cup with her husband, Paul Scheer as her partner.
Well, get ready gals! June is now hosting the inaugural Galentine's Day Pickleball Tournament in Los Angeles on February 12th with her fellow The Deep Dive podcast co-star, Jessica St. Clair, and friends Casey Wilson and Danielle Schneider, hosts of Bitch Sesh.
Right when I saw June and her gal pals promote this pickleball tournament, I reached out to June's PR team to get more info on the sponsorship opportunities to get the details to share with you all. Not only do all of these gals have a combined 800K+ Instagram following, and more than 2 million lifetime downloads of their podcast, but the "Dream Team" celebrity list that will be playing at this event is amazing!
As I've told Brian Gainor many times before, my dream is to live like Grace and Frankie in a beach house with my closest friends and now add that Pickleball in the Sun lifelstyle to it, this Galentine's Day Pickleball Tournament is going to be the beginning of some beautiful things ahead, so I suggest you get in on sponsoring it.
My flight to Los Angeles will be booked soon, so reach out to me to discuss sponsorship opportunities and my suggestions to help make this an incredible event for these celebrity gals! – [email protected].

Coming Soon: Pints and Paddle in Maple Grove, Minnesota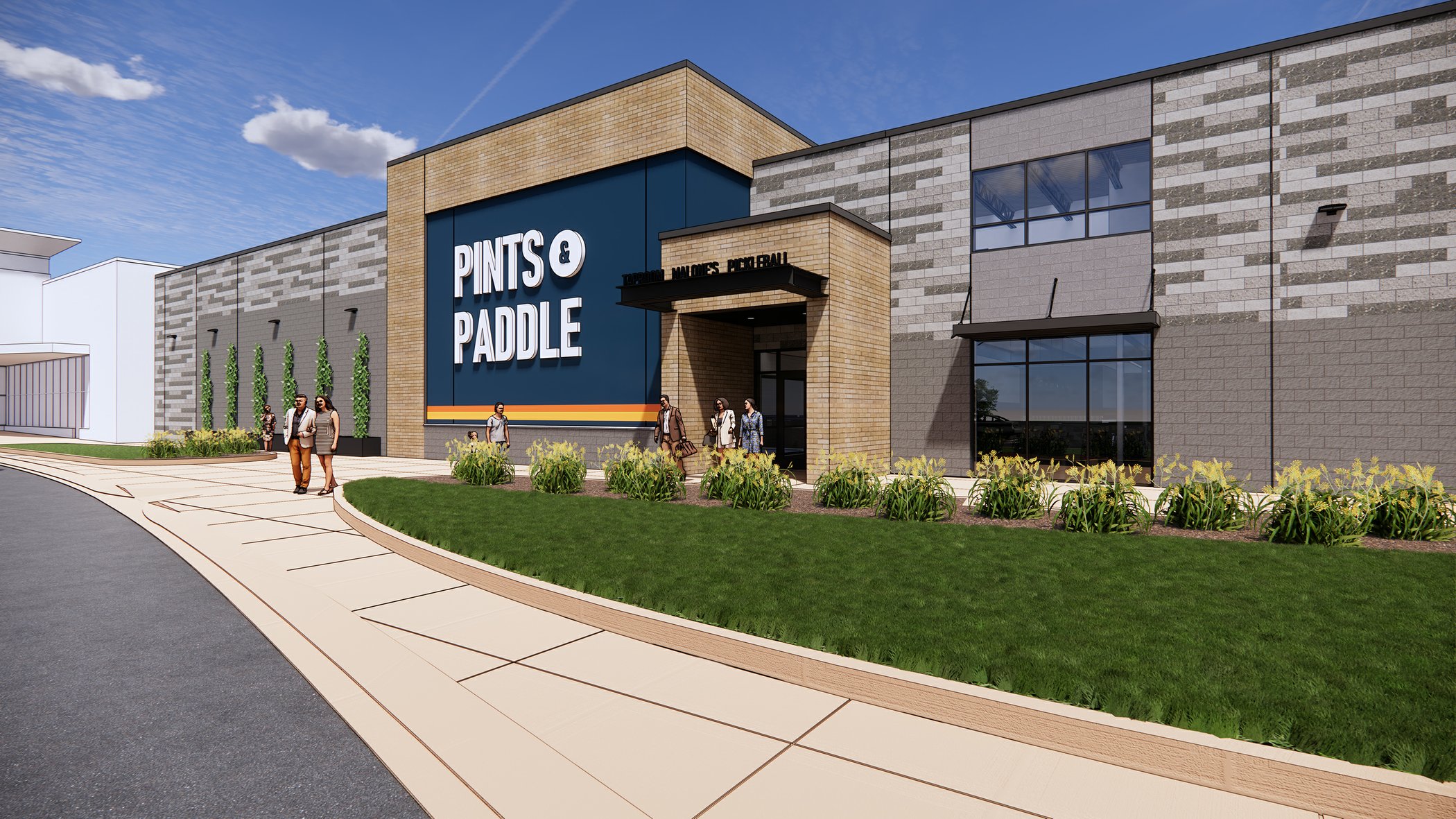 Minneapolis St. Paul Magazine: Pickleball's grip on the racket sports world rivals Taylor Swift's Midnights domination. Though it's not the first in the Twin Cities—or even the largest—Pints and Paddle is taking courtside carb-o-loading to the suburbs.
As a midwestern girl, I am excited to see this opening in Minnesota and to get back up to the Twin Cities to play pickleball indoors with my friends!
Pickleball players banned from NYC park after turf war with kids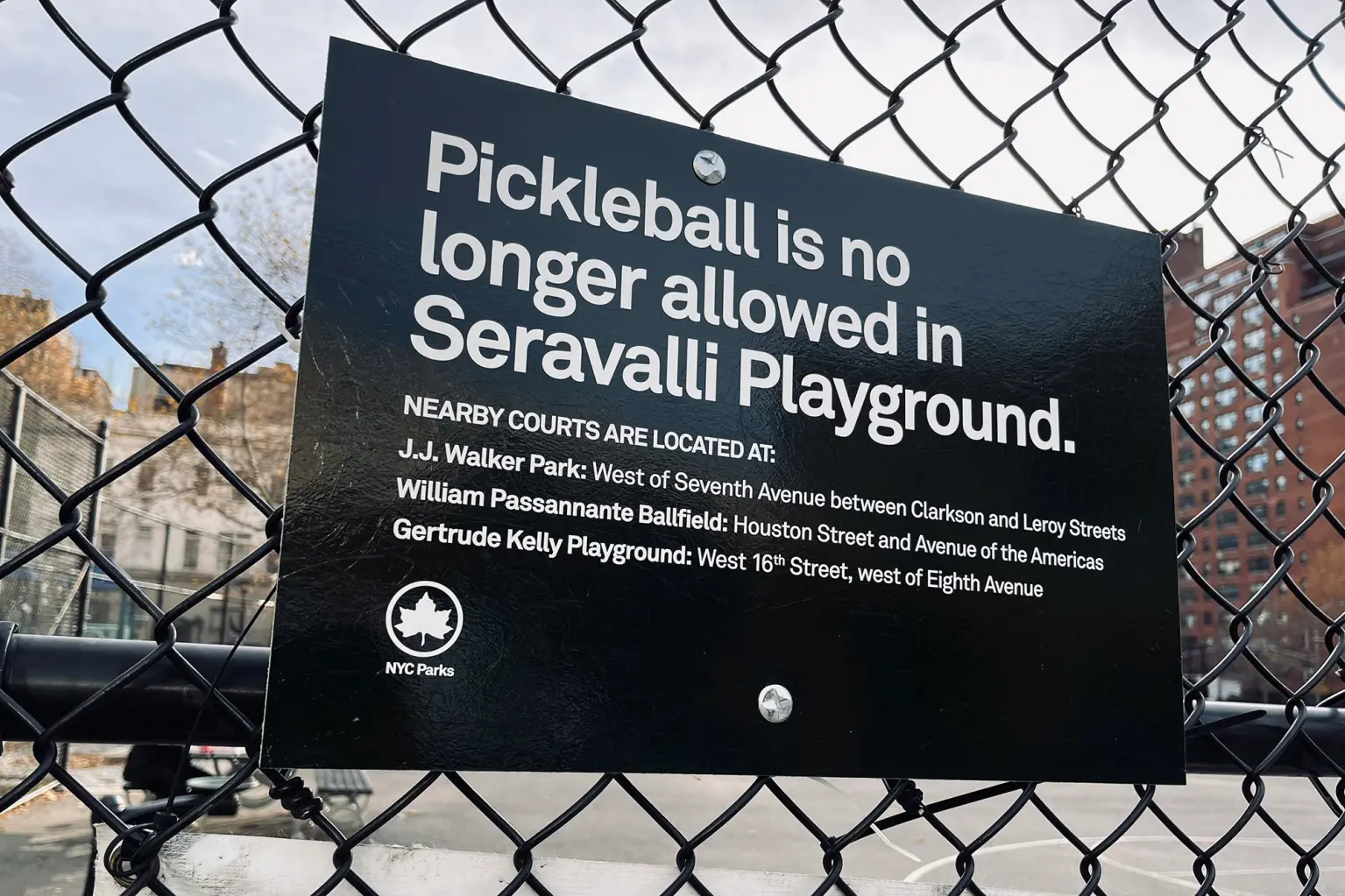 New York Post: The city has served up some bad news for pickleball lovers.
The fad racquet sport has been banned at a West Village playground, where parents complained for months that adult pickleball fans were hogging up all the blacktop space and making it impossible for kids to have fun.

Mauna Lani on The Island of Hawai'i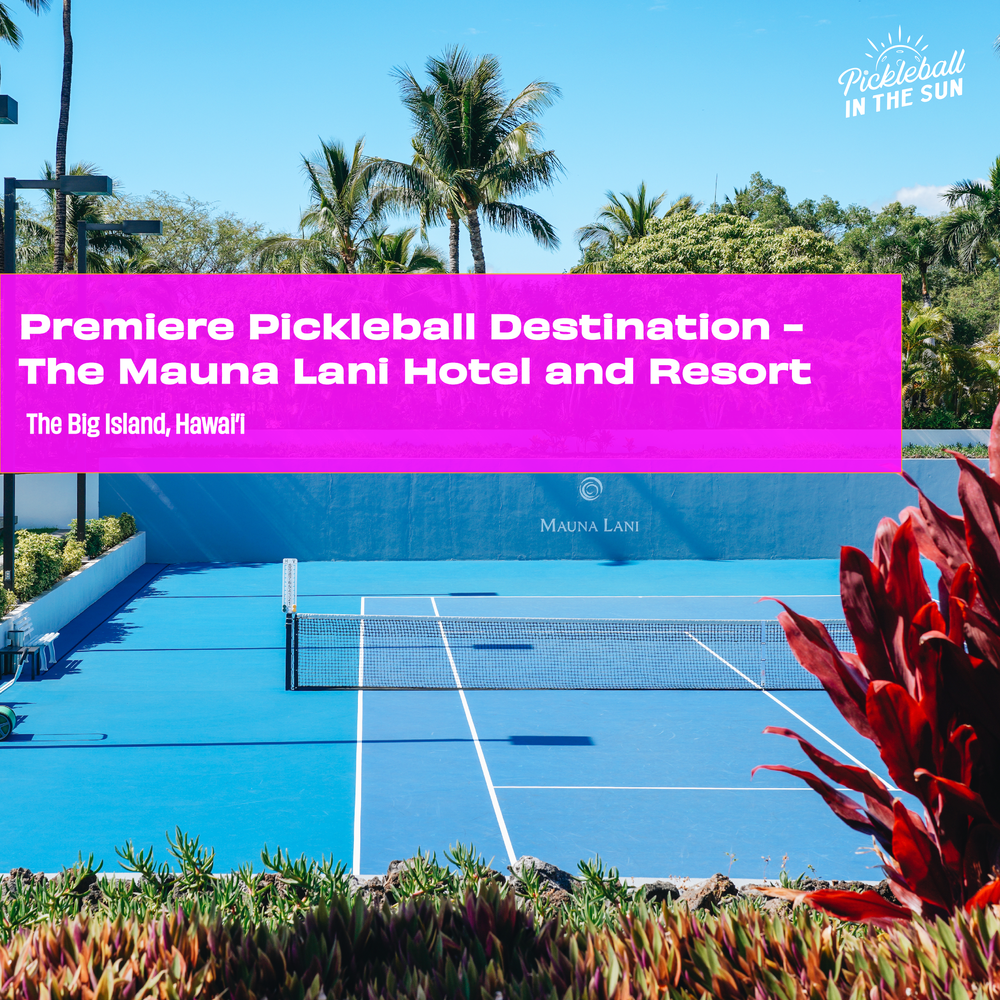 Pickleball is making its way throughout all 50 states in the USA, and Hawaii is not one to be forgotten! An oceanfront hotel steeped in Hawaiian culture, Mauna Lani, Auberge Resorts Collection is a premiere pickleball destination that is truly an unforgettable experience you and your family will surely want to enjoy.
Visit PickleballintheSun.com for more details on this premier pickleballdestination.

Final Week to Browse Our Holiday Gift Guide to Have Gifts Shipped in Time!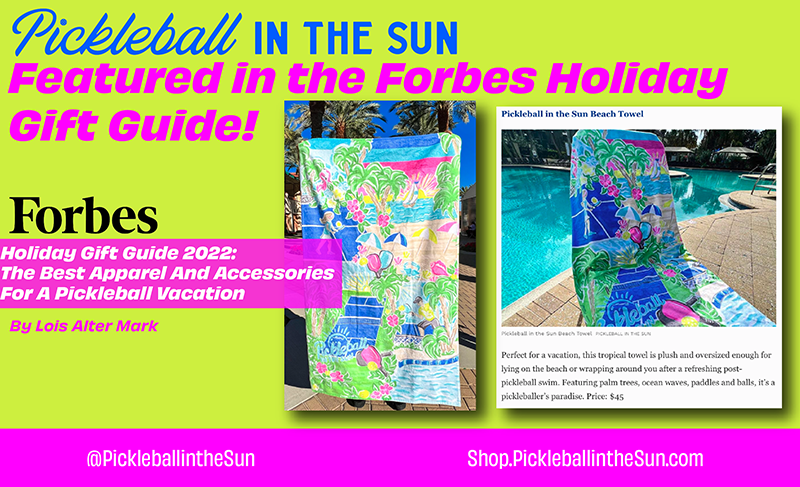 PICKLEBALL IN THE SUN BEACH TOWEL
The Pickleball in the Sun beach towel is the perfect gift for the pickleball enthusiasts in your life that have sun and pickleball travel on their 2023 vision boards. Featuring the exclusive Pickleball in the Sun coastal illustration designed by Florida-based artist, Melissa Rinaldi of Go Coastal.
Now available in the Pickleball in the Sun shop for $45.
Visit PickleballintheSun.com to view our full Holiday Gift Guide with recommendations on paddles, apparel, accessories, destinations & more!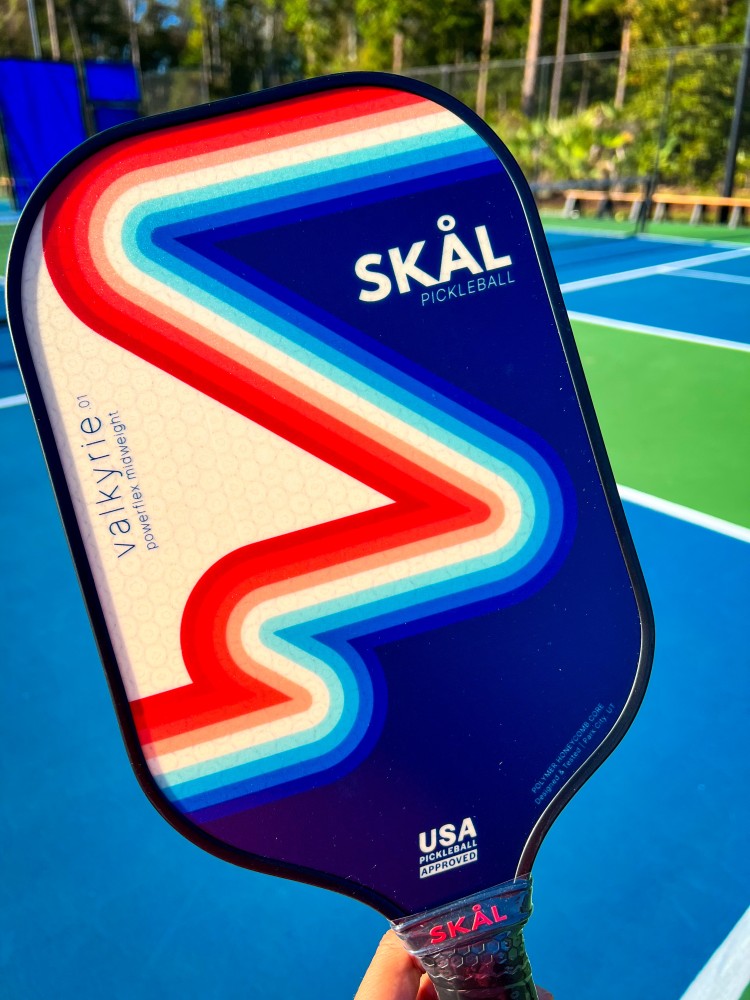 Skal Pickleball Paddles
Another new paddle is on the market! Thanks to Skal Pickleball, I got the chance to try out their paddle, designed and tested in Park City, Utah. With the honeycomb core and rough textured surface, it made for a great morning of playing and some wins. Plus, the fun design makes this a high quality and affordable paddle.
Visit SkalPickleball.com to purchase this paddle for $111.98.

National Pickleball League Announces Team League for Players 50+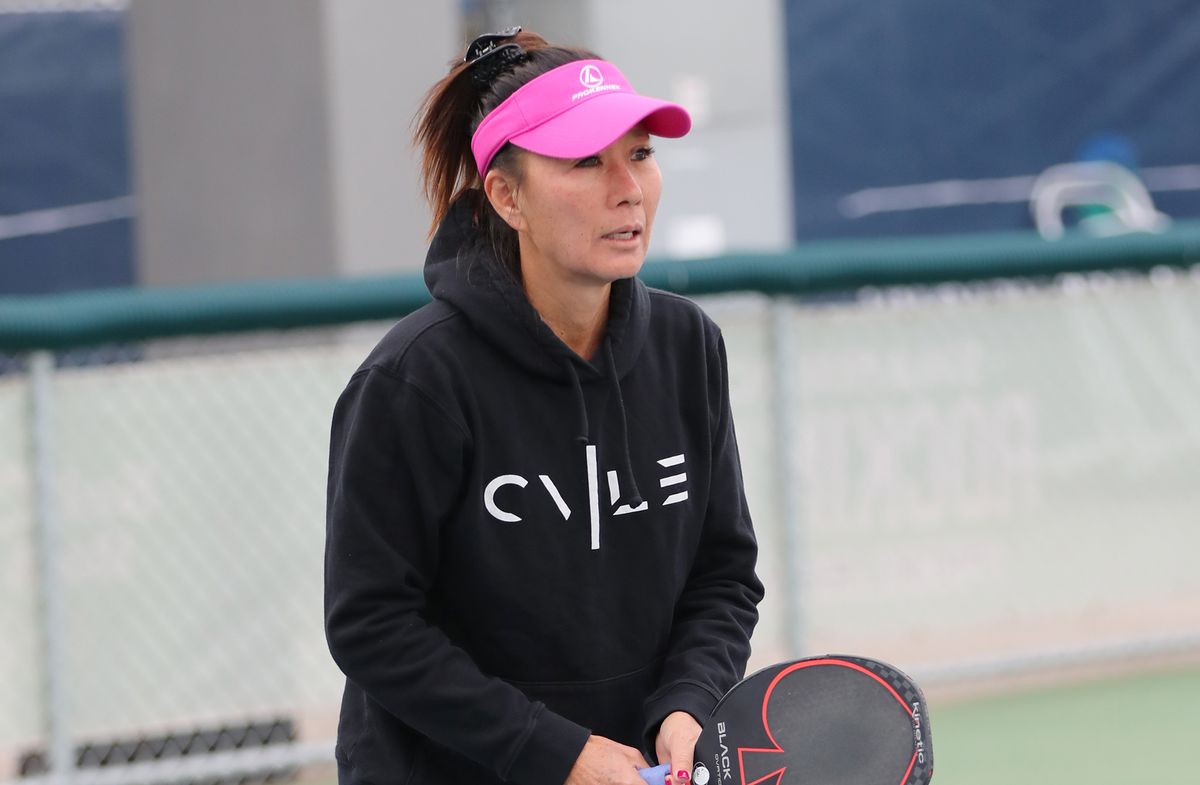 There is another team league that is making room for the top ranked professional players age 50+! The National Pickleball League (NPL) has announced the formation of a nationwide team competition for Champions Division (50+) professional pickleball players. Launching in mid-2023, team owners will select the city they represent, as well as building their team through a live player draft that will include the division's biggest stars.
The league features #1 ranked players, Beth Bellamy and Rick Witsken. I personally have watched all of these top ranked champions players, and there is no lack of entertainment when watching these fierce players compete.
I had the chance to interview Beth and Rick following their win at the Newport Beach Tennis & Pickleball Club this past year, and I'm excited to watch what these two players do to continue to grow the sport: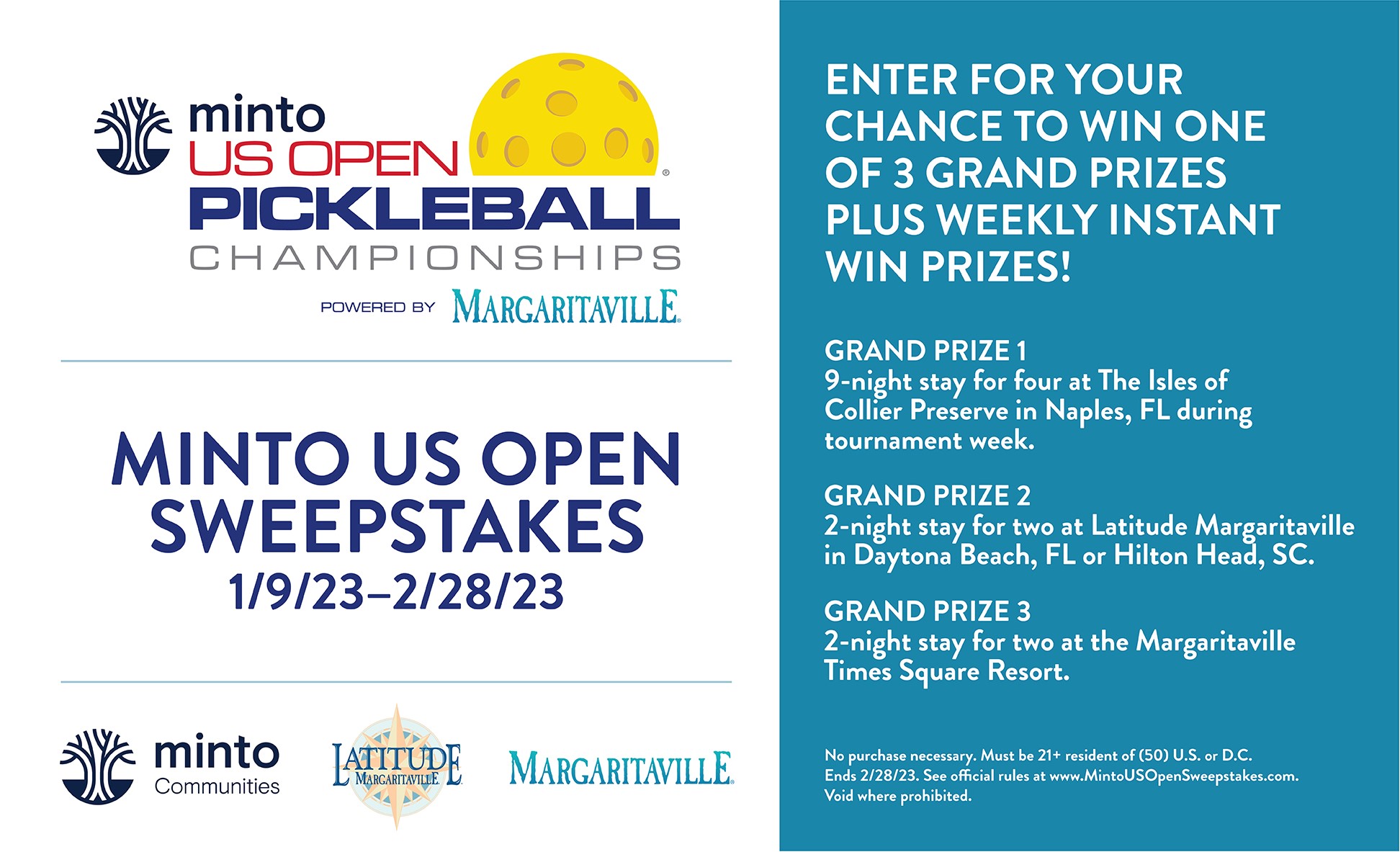 Minto US Open Pickleball Championships Sweepstakes is Returning this January!
COMING SOON! The Minto US OPEN Sweepstakes is returning this January! Stay tuned for more details on how you can enter to win one of three amazing Grand Prize Packages plus some great weekly instant win prizes.
Nettie Pickleball Co. Paddles are Now Available at Dick's Sporting Goods
One year ago at this time Nettie Pickleball Co.'s founder, Catherine Baxter stated she was sleepless boxing up her paddle sets and how this week her paddles and paddle sets are officially available in select stores and online at DICK's Sporting Goods! 
Congratulations Catherine on this huge milestone and these paddle sets make excellent holiday gifts. Visit PlayNettie.com to purchase, or of course, shop at Dick's!