Happy Friday! We are getting closer to 2023 and all that is in store for pickleball as we wrap up the biggest year in pickleball yet.
Last night Major League Pickleball hosted their 2023 draft show and I share 5 Highlights for me from the draft:
ONE: 15-year-old Anna Leigh Waters the #1 draft pick joining Gary Vaynerchuk and Ryan Harwood's MLP team – The 5s. Anna Leigh recently shared a photo of her from her first day playing pickleball to showing just one of the triple crowns she's won this year. So much more to come for Anna Leigh as we all watch in awe this year. PHOTO
TWO: Camryn Irwin showing America how she's the best pickleball commentator in the game! As she's been a seasoned on-air commentator for a long time, this MLP draft will be just the beginning of her successful career utilizing her pickleball expertise and professionalism to add more color to the sport. Be sure to follow Camryn Irwin!
THREE: 7 out of the 12 first-round draft picks were women! One of those women being Vivienne David as she made an iconic speech to inspire other young up-and-coming female athletes as she was drafted by her tennis idol, Kim Clijsters, to join her MLP team. Many will look back at these humble beginnings and Vivienne's dad shared what it meant to him.
FOUR: Zane Navratil's shirt. As the fiancé of the former Miss Wisconsin, we'll all look back at this draft and remember the iconic shirt choice as 2-time MLP championship winner, Zane Navratil, previously on the BLQK team, was drafted by Clean Cause. See the Shirt!
FIVE: Last night was history-in-the-making! Major League Pickleball is paving the way for the sport by creating valuable partnerships and bringing in passionate investors into the game that will continue to make pickleball the fastest growing sport year after year. We will look back at this draft as just the beginning. Well done by the Major League Pickleball team and we're excited for electrifying team events to happen this year! #40by30
I'm personally ready for 2023 and to share some Pickleball in the Sun with the world as we "paddle up" for MLP by Margaritaville. 

Selkirk Debuts the First Ad Age-Worthy Pickleball Ad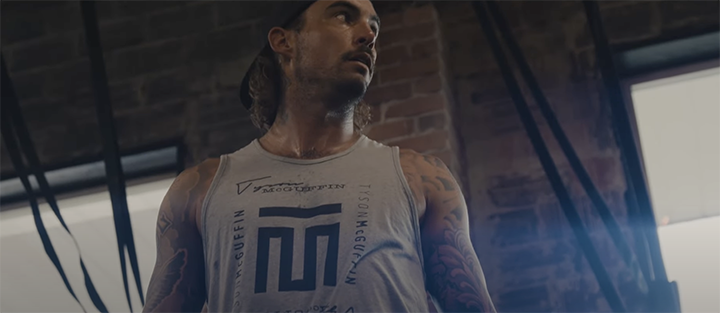 As noted below, 2022 was a big year for pickleball, including getting both more competitive on and off the court as brands fight for the attention of the 5 million players… and growing. 
One brand killing it in the ad game – Selkirk. Debuting last night during the Major League Pickleball draft, Selkirk featured the "biggest name in pickleball," Tyson McGuffin,  showing what it takes to be a professional pickleball athlete in their ad "The Face of Pro Pickleball – Selkirk Pro Tyson McGuffin #WeArePickleball." Which in my opinion, is the first Ad Age-worthy ad in pickleball so far. 
The ad is a first for the sport as brands like Selkirk lead the way in showcasing the grit and determination it takes to make your way to the top in professional pickleball, utilizing one of the players that is a role model for other up-and-coming pros. Tyson McGuffin has been named "the most electrifying man in sports" by Barstool Sports and he's a case study in showing how to strengthen your personal brand in a sport that is just in the beginning of its growth. 
Check out the ad below and visit Selkirk.com if Tyson has convinced you to hit the gym and grow a mullet to become the next face of pro pickleball. 

The Ringer: The Year of the Dink. 2022 Was a Big Year for Pickleball.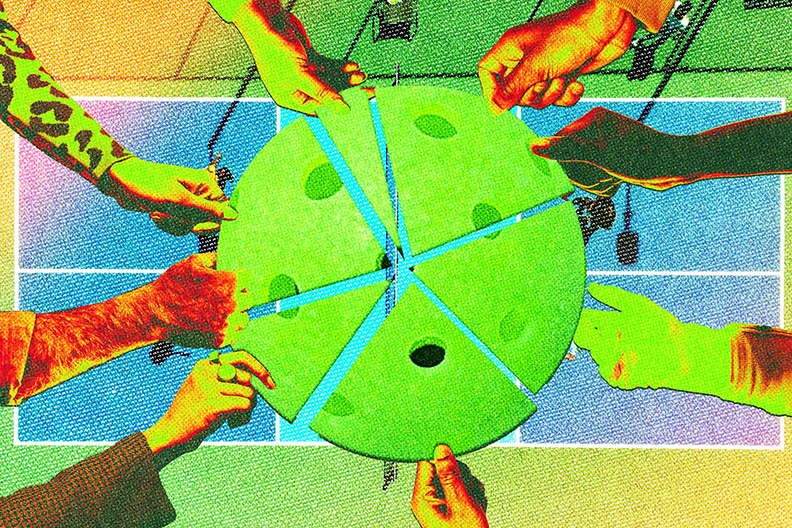 2022 was a big year for pickleball. Parents ignored calls from their kids because they were pickling—then introduced those kids to the sport. Even LeBron James and Brené Brown got in on the action by buying professional teams. But is this just the beginning for the fastest-growing sport in the U.S.?
Ad Age: Margaritaville becomes Major League Pickleball's First-Ever Title Sponsor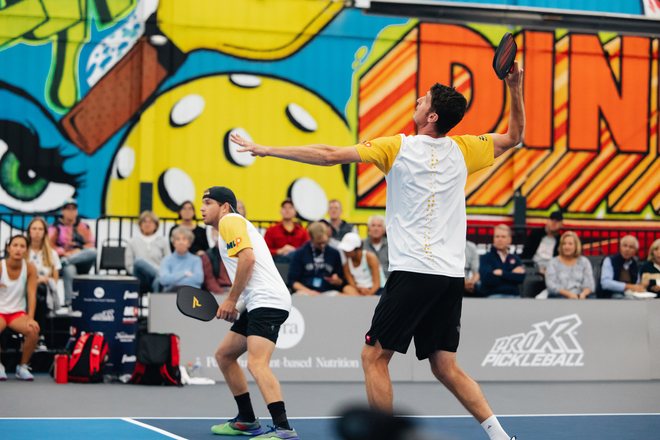 Margaritaville will serve as the title sponsor of Major League Pickleball throughout the professional league's 2023 season, the hotel and resort chain announced today. 
This sponsorship will rebrand Major League Pickleball as "MLP by Margaritaville," with Margaritaville set to "play a large part in the branding and strategy of on-site fan activations" at MLP's upcoming events and pickleball matches, according to a press release. Margaritaville's announcement comes on the heels of MLP's release of a redesigned league format for its 2023 season that will triple its number of teams from eight to 24 and boost the overall championship prize money to $5 million. 

Holland America Line Named Exclusive Cruise Line Partner of the Professional Pickleball Association (PPA Tour)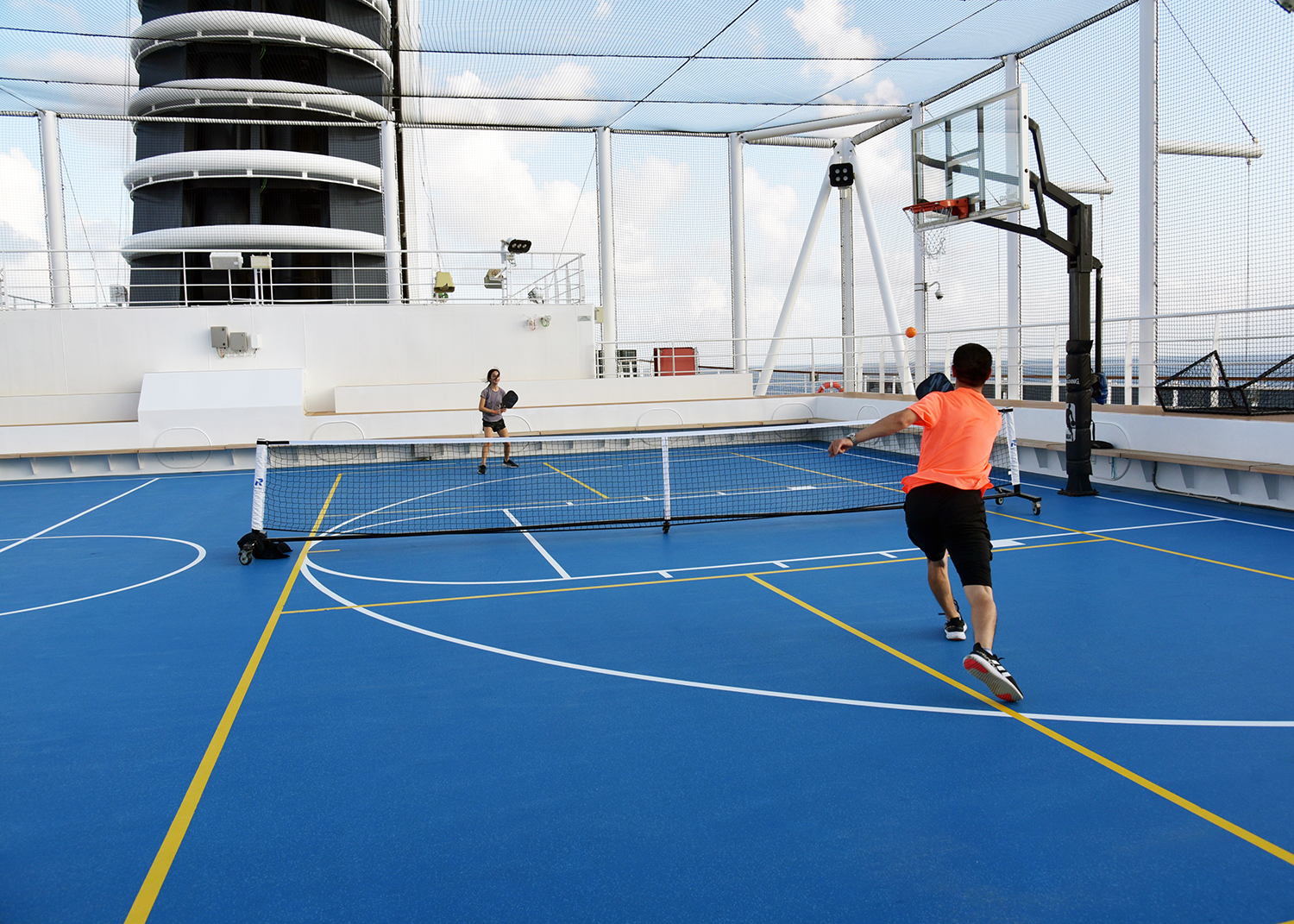 Holland America Line has just been christened the Official Cruise Line of the Professional Pickleball Association (PPA).
By February 2023, every ship in the Holland America Line fleet will feature pickleball courts with top-deck views. By April 2023, every ship will offer complimentary beginner lessons from instructors who will teach the rules and basics of playing pickleball, including where the "kitchen" is and what it means to hit a "dink" shot.
In addition to live instruction, "How to Play Pickleball" tutorial videos will be featured on in-stateroom TV programming.

The November / December 2022 Issue of Pickleball Magazine
Check out the latest full issue of Pickleball Magazine featuring the USA Pickleball National Championships Triple Crown Winner, Anna Leigh Waters, on the cover!
Included in the issue is a full recap of the National Championships, product spotlights as you browse their ads, and enjoy a work of art on the Pickleball in the Sun page featuring our custom coastal design by local artist, Melissa Rinaldi.

The 2023 Major League Pickleball Teams
Congratulations to the 2023 MLP Draft Picks! These top-ranked players will be exciting to watch throughout the year both during the MLP events, as well as on the pro tour as the sport gets so much more competitive to come out on top.
The first event takes place January 26-29 at Legacy Sports USA in Mesa, Arizona. Check out the 2023 calendar of events and visit the Major League Pickleball website as they release more details on each team and their owners.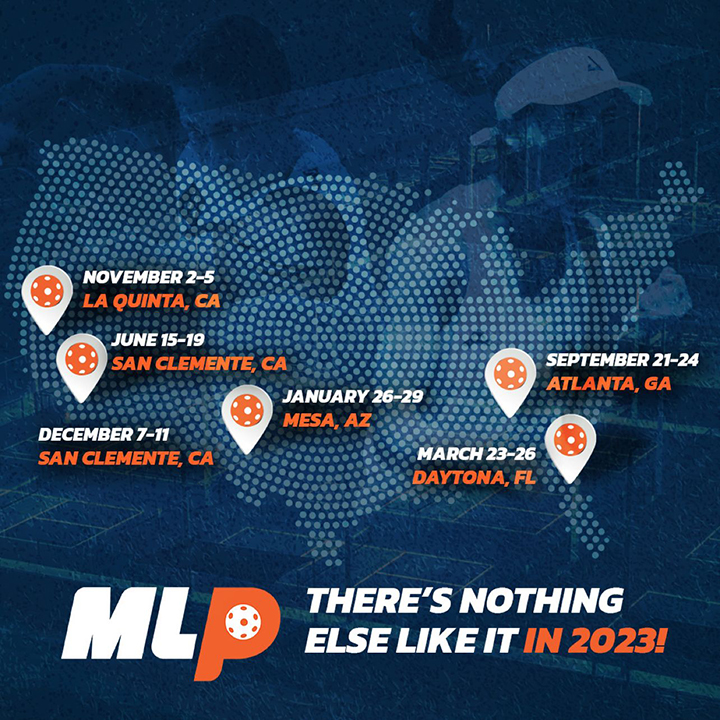 The Pickleball Club Lakewood Ranch Newest Member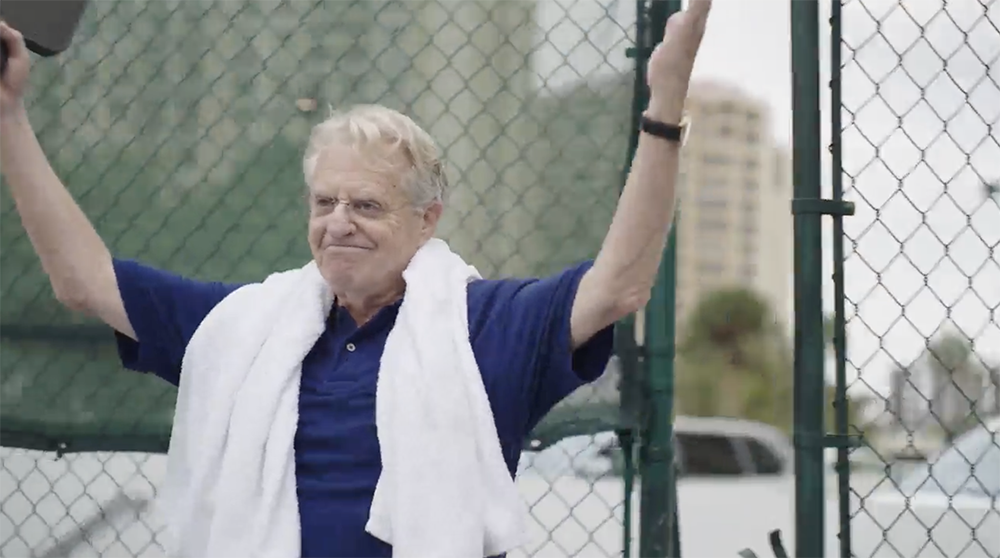 The Pickleball Club will soon opens its doors in Sarasota, Florida in the ever-growing Lakewood Ranch area and they are already rallying for members! One of those first members being none-other than Jerry Springer where they utilized this famous pickleballer in an ad to drive new members.
Toss & Spin Hosts a Pickleball Tournament & Clinic at the United Center presented by Michelob Ultra on December 30th 

Join Toss & Spin as they host the first-ever Pickleball outing at the United Center on December 30, presented by Michelob ULTRA, prior to the Bulls vs. Pistons game later that night. 
Learn more from Toss & Spin as Chris Clark continues to grow the sport by hosting tournaments and clinics across the country.

Thank you to Brian Gainor, my family and friends for planning a surprise 40th Birthday Party!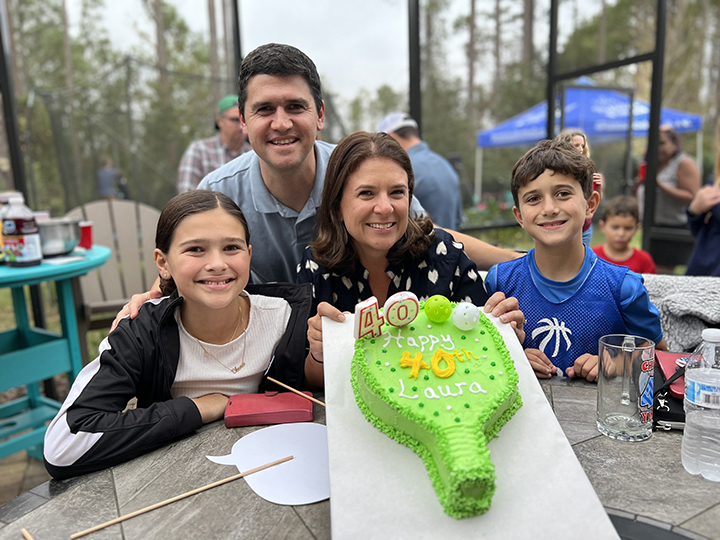 What I love most about pickleball is the community and friendships that come with it. This past weekend my husband, Brian Gainor, surprised me by having my family and friends at the house for a 40th birthday celebration, pickleball-themed of course. Thanks to my mom, there was a custom pickleball cake, my kitchen was full of pickleball friends that I have been fortunate to gain as friends since moving to Florida, and two amazing friends from Chicago flew in to bring me to tears by walking through the door.
It was an incredible day and I'm grateful to everyone that supports this pickleball entrepreneur lifestyle and allowing me to constantly talk about the sport;)