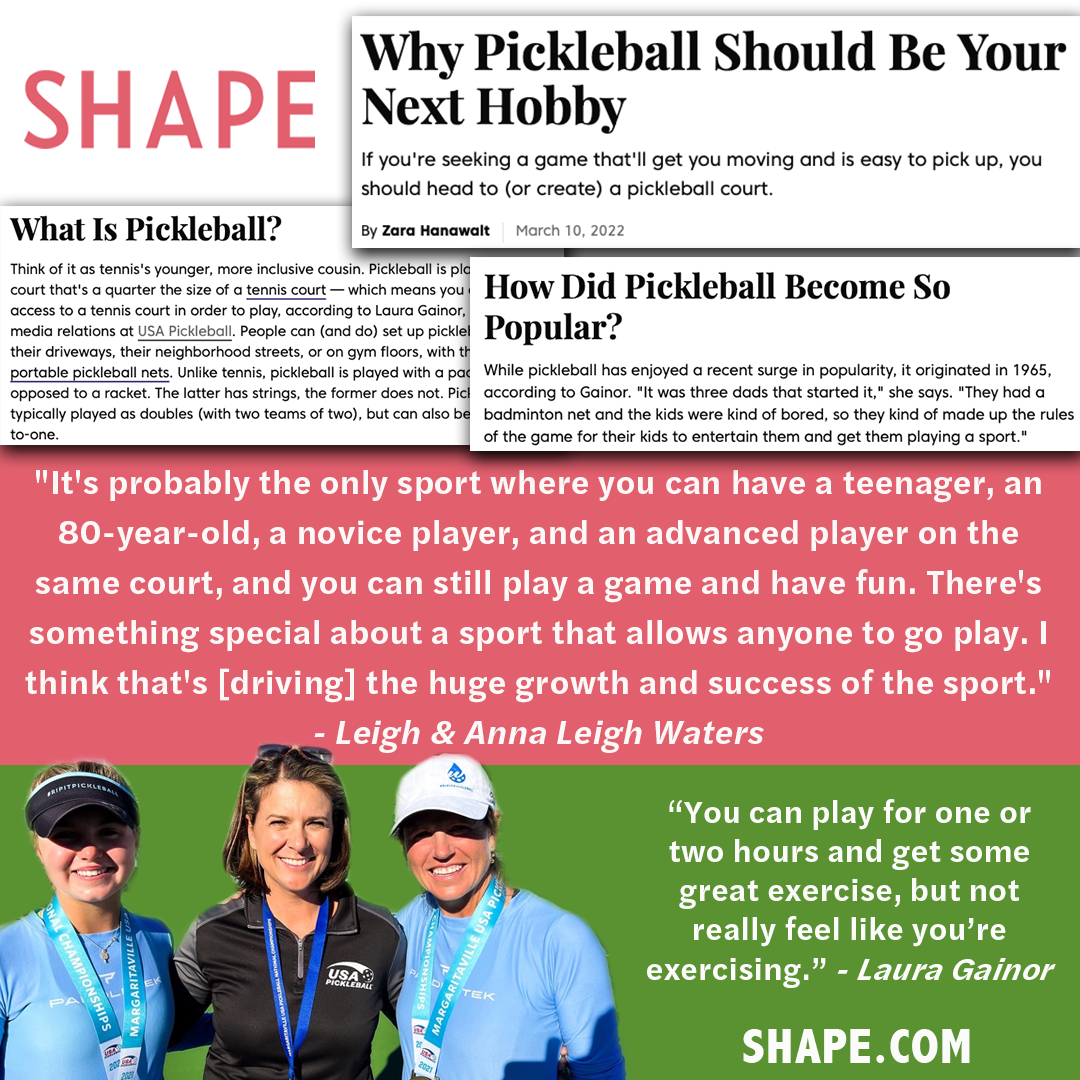 If you're seeking a game that'll get you moving and is easy to pick up, you should head to (or create) a pickleball court, as reported by Zara Hanawalt for Shape Magazine in their featured article: "Why Pickleball Should Be Your Next Hobby."
To learn more about the sport and it's health benefits, Shape Magazine interviewed Laura Gainor of USA Pickleball and the only mother-daughter pro duo, Leigh and Anna Leigh Waters, who appreciate the multi-generational appeal of the game.
"It's probably the only sport where you can have a teenager, an 80-year-old, a novice player, and an advanced player on the same court, and you can still play a game and have fun," says Leigh. "There's something special about a sport that allows anyone to go play. I think that's [driving] the huge growth and success of the sport."
Given that pickleball is a social activity and an approachable form of exercise, the sport's recent spike in popularity is no mystery. "You can play for one or two hours and get some great exercise, but not really feel like you're exercising," says Gainor.
To read the full article, visit Shape.com.